Test Data
Book Your Seat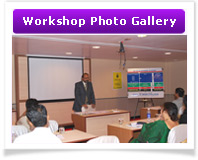 FAQ
FAQs FOR HYPNOTHERAPY
What is hypnosis ?
What is hypnosis?
Ans:
Hypnosis is a very normal and natural altered state of consciousness (an altered state of awareness). It feels great! Hypnosis is a natural state that feels similar to that feeling you get right before you fall asleep at night. When you awaken, you feel refreshed and revitalised. You just feel as if you are relaxing in a very comfortable space with your eyes closed. Some people ask if they've really been hypnotised, just because it feels like such a normal state and they were expecting something very strange. The zombie-type states you see depicted in movies and on TV are pure fantasy. .

Top

How Hypnotherapy may help me ?
Ans:
The clinical form of Hypnotherapy treatment is ideal for helping to cope with such things as self-development, particular fears, doubts, nerves, smoking, certain habits, some weight-control problems, stress, hypno-healing and also for the more fundamental or deep-seated problems or issues such as irrational fears, emotional problems, relationship difficulties, lack of confidence, personality problems, sleeping difficulties, stuttering/stammering, anxiety, inferiority complex, unhappiness, phobias, etc.

Top

How do you put people into hypnosis" ?
Ans:
Using words, a soothing tone, mental imagery and various exercises and techniques (such as deep breathing) to induce a pleasant, lethargic state to begin with.

Top

Will the Hypnotherapist take my "mind control?"
Ans:
Not at all. No one under hypnosis can be induced to do anything against his or her will. Whatever moral and ethical codes you hold in a normal waking state will still be in place under hypnosis. You can actually lie when in hypnosis.
Your unconscious mind was formed when you were about age five. Its job is to protect and help you. Just like you cannot be made to do anything against your moral code, you will not say anything that is embarrassing and will not reveal more than you are comfortable doing. Usually, if a hypnotherapist`s suggestion conflicts with a client's value system, the client simply brings him or herself up out of hypnosis; they just "wake up." You are in complete control at all times.
Hypnotherapy is a gentle, loving process and hypnotherapists are trained to not to judge but to help you heal yourself.
You will heal and change in your own timing.
Top
How much will I remember when I come out of hypnosis?
Ans:
You'll remember everything--everything the hypnotherapist says and everything you experience or everything you need to remember.
Top
How deep will I go?
Ans:
Depth of the hypnotic state used to be a focal point, but lately the hypnosis community and hypnosis professionals have realised that depth has little bearing. The clients go as deep (or stay as light) as they need to and what is appropriate for them, and we still get good results.
It is a fact that the more hypnosis one undergoes, the greater and easier one drops down into the altered state. It is a skill and like all skills – improves with practice.

Top

How do I know if I can be hypnotised?
Ans:
Everyone can be hypnotised but one has to be willing to do it. All hypnosis is self-hypnosis, which means if you want to do it, you will. The very small minority of people who have difficulty in a session are usually those who a) don't really want to be hypnotised or b) can't relax and let go enough to go with the experience. Some things you can do to increase your ability to go under hypnosis easier and faster are practising meditation, visualisation, yoga or relaxation techniques.
Top
Can I "get stuck"?
Ans:
No. Again, hypnosis is a very natural and normal state and cannot hold anyone against his or her will. After hypnosis, a person awakens naturally, just as they do after sleep! During the session, if there were an emergency, or the subject no longer wished to participate, they could easily awaken themselves at any time and simply stop.

Top

What if I'm under a doctor's care or taking medication?
Ans:
If you have any questions about whether or not hypnosis will help or conflict with a present medical condition, ask you GP. Hypnosis can often complement traditional medical care and can act as an adjunct to medical treatment.

Top
Test Data
Test Data
Our Workshops
• Customized Corporate Workshops.
Contact Us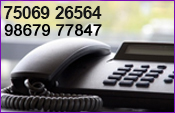 Virtual Skype Meeting
Add us in your skype contacts as :
Email :
rajendra@jeevanmaggic.com
phone No. :
+91 7506926564
Full Name :
Rajendra Kulkarni
Watch for mails/ call us for schedule.