Test Data
Book Your Seat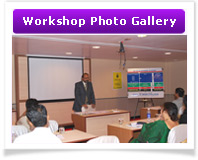 One to one therapy Session
I am so excited to share my experience !!! (Date : 28/07/2013)

I was tired of ill-health. In spite of taking medicines worth Rs. 25,000/- p.m., my health was not improving. I was not able to work. Kidneys were functioning only at 18% of capacity. Creatine level was as high as 4.9. I had to take Hemoglobin injections once every week, yet the level used to remain at only 8.5. Due to all these, I always felt exhausted and I was not able to work at all.

Like anyone, I was also desperate to be healthy. I came to Archana. She explained to me everything in the initial session. I started taking therapy sessions with complete trust. Her expertise, genuine compassion, professional integrity and my faith in the methods started giving me results.

While still therapy is on, today my expenses towards medicines have drastically comedown to Rs. 5000/- p.m.. Kidney working level is 42% & Hemoglobin % improved from 8.5% to 10.5% with just 1 injection in 15 days. I am able to work now.

I have started waking up early in the morning and also, I am able to d lot of work.

Therapy has not only improved my health, but also with the help of therapy my look out towards life has also become positive.

It feels that life has returned back to me.

I wish maximum no. of people should take benefit of this healing modality and transform their life with Archanas professional help !
Ms. Divya Shah.


I think the hypnosis has surely helped me but I'm still not sure till what extend. To be frank I'm still waiting to face some difficult situations again in my life which I used to face earlier and couldn't react confidently to them. But since when I got the therapy done a couple of weeks ago i can definitely feel the change the energy to face criticle situations in me. Earlier I used to get so anxious about people around me so that I used to lock myself in the office restroom for a while till my anxiety level cools down. But after the therapy I'm not saying I've became completely fearless to any situation but nowadays I'm not feeling the need to lock away myself from social situations and that has made a big difference in my life. Now I can talk in social situations without any guilt. And gradually I'm becoming more free to express myself in public. And most important I'm nowadays not getting afraid of expressing my viewpoint to my boss. I think this will be a major turning point in my career.
Mr. Sagar Pednekar.
A journey that I started 33 years back without any direction and hope has led me to an express highway with speed, joy and complete peace with this beautiful Retreat. I feel Mr. Rajendra and Mrs. Archana Kulkarni are one of the most finest and valuable 'Medium' of Messengers of Universe who have been doing a wonderful & passionate work of spreading such loving awareness and messages. I came here with an 'empty cup' of confusions and issues in my life but now going back with an overwhelming cup of solutions and love. My hearty gratitude for this wonderful couple who have given a brilliant shift in my life. Thank you M'am and Sir. I love you both.
Suman Seth
I came to the Retreat with no particular aim but I'm going from here with an aim. My understanding of myself and the purpose of my life is much clearer now. Attending the Retreat has given me solutions and answers to all my questions thus making me feel deserved and confident.
Thank you Rajendra sir and Archana M'am for making this experience a memorable, enriching and empowering one.
Donna Menezes
I'd like to take this opportunity to thank the Masters/Universe for giving me the chance to be at your Retreat. These 3 days were wonderful and the explanation provided was excellent.
I have understood the importance of living 'in the now' and will definitely practice it. I have learnt to be MY SELF. I've had my fears released and am feeling very peaceful and light now. The last meditation was very helpful to me and made me understand to be patient with people. Patience is something that was not a part of me. Now I choose to be very patient with people.
I'd love to attend more of your workshops. Please do keep me informed. Thank you, Sir and M'am.
Jenifer Fernandes
Spiritual Retreat is the best thing happened to me. The surrounding is so perfect with waterfall and the trees we feel as if come to another world away from busy and crowded life. After coming so closer to nature, not feeling like going out of this world. Continuous sound of waterfall, chirping of birds and at the night sound of crickets takes us to Spiritual World. The people and the food here are superb.
P. Dinesh
Thanks to Mr. Rajendra and Archana Kulkarni and their colleagues for conducting the Retreat and taking all participants to the nature. The Retreat has generated immense positivity in me which I feel give new dimension to my life style.
Ramchandra Bathula
Unlock your Intuition Workshop 30-31 Oct 2010
I would specifically like to mention that our Trainer had taken lot of efforts to build up very good and informative training documents with easy understandable language. By this training I feel that I could enhance my intuition and work on it which will help me to achieve my goal and also my love…….. Worry free life. Thanks to Mr. Rajendra Kulkarni.
Ramchandra Bathula,
Service Engineer (Technical Support),
BRUKER.
I always wanted to understand the meanings of the term 'Intuition' and to understand the process to put to my use. I was happy to hear it from the subject expert. Also it covered many other aspects of spiritual life, the Soul – Body – Mind connection. It appears to be interesting to study and understand it further.
Milind Bhavsar,
Entrepreneur,
3e Global Services.
Good Experience. (The Trainer) Answered a lot of queries which I had over the years on intuition. Especially the process and the different sensations associated with intuitions. Some of the exercises carried out, proved , but regular practice is required to ………….. hone up the skill.
Dr. Paula Goel,
Director,
Fayth Clinic,
It was very wonderful and knowledgeable. I learnt new techniques for understanding intuition better.
Your subject explanation is very clear and examples related to the particular point really drive the message across.
Madam Archana's fine tuning is a great boost to us. Keep it up.
Nazareth Fernandes,
Branch Manager, Goa
United India Insurance Co.
Good intuition experience …………
Typically Pyramid Meditation was something new and which gives tremendous relaxation. (The exercise of) "Embracing difference" will help to keep healthy relations among peer to peer.
Uday Naik,
Head – IS
D-link India Ltd.
The experience was good. From this workshop I came to know that the things we thought was happening or felt like coincidence was actually our 'Intuition'. Many techniques learned, to solve problem in our day to day life, which otherwise was like - creating stress situation for us.
P. Dinesh,
Service Engineer,
Goma Engg. Pvt. Ltd.
Churchgate 2nd October 2010
A wonderful experience, unbelievable that such things can be seen and done without actually knowing or seeing the person. A desire has developed to get into more details on this subject.
Nazareth Fernandes,
United Insurance Co. Ltd.
Experience was really fantastic. This workshop has helped me in performing meditation, distress myself, courage to solve the problem, build my confidence and has shown me the way to connect to Higher Intelligence and many more. I intend to use it for myself and also to solve the problems of others.
P. Dinesh,
Goma Engg. Pvt. Ltd.
Very interesting workshop. Enabled me to focus and de-clutter mind and increase work efficiency.
Dr. Paula Goel.
Getting a little better way of reaching my 'Level'.
Dr. Asha Awsare.
Wonderful experience. Liked the class. Happy the way Mr. Kulkarni took the class. Quite issues were solved. Thank you very much.
Mrs. Veena Ranglani.
House Maker.
Amazing. Unbelievable. Imagine the way we can change our lives, help the distressed. All through our lives we complain and crib but now I understand I am responsible for all that I go thru and that I have the power to change my life for the better. Thank you for the guidance.
Aruna Shahani
House Maker.
Pretty good experience. Learnt new concepts. Excited about the possibilities of "Remote Healing". Great Instructor.
Pankaj Patel.
Vice-President, Izmo cars.
Concentration level good. Able to get mind control. Clarity in thought and emotions. Able to come to conclusion. Need more practice to achieve higher level of mind control.
Ramchandra Bathula.
Brukel.
Silva UltraMind ESP System Workshop
Workshop Date 8/9 th Aug. 2009 Tip Top Plaza, Thane.
Very good experience with workshop. Also started getting results from first day itself. Eg. When I asked hire intelligence to know about my Master/ Angel guide, I was able to see my Master in dream. In my ALFA level at night, I asked how this workshop will help me ? And next morning I found answer in newspaper brought from Sangli.

I got more than expected from the Trainer and I have deep gratitude towards him.
Shailesh Naik,
Interior Designer,
Space Designer.(Nirmal Lifestyle).
Great.
Learned so many new techniques to empower myself. Learned how to reach ALPHA LEVEL, Heal myself & Others. Overall fun.
Deepak Dhabalia,
DD Realwealth Maximize Pvt. Ltd. (Director)
The first day was a wee bit disappointing for reasons not known to me. But the day 2 was great in terms of understanding, group energy & Positive vibes.
Dr. Shaivali Joshi,
Consultant Paediatrician.
Fantastic experience. It opened my mind towards ESP that even I am "Psychic" and I can do that.
Instructor is very enthusiastic and we had awesome interactions. I am taking home a lot of conscious and subconscious benefits.
Sameer Wakude,

IBM,
Software Engineer.
Good Interactive workshop.
Feeling good (calm) Practical exercises were good though some of them are lengthy. Overall a very good experience.
Ranjeev Sharma,
Eicher Motors, Indore,
Sr. Manager.
It is good experience,New knowledge about the human power. The study must go in deep. This workshop reminded me of my grandmother who used to talk about power of mind through "Manaache Shlok" of Shri Ramdaas Swami. While writing this, I feel the importance of Ramraksha where we remember all the parts of body along with reciting different names of Shri Ram. The people in this area of Ultramind may takeup this study to spread it to young generation.About the Trainer – Excellent.
Good approach and helped to clear all doubts.
Ujjwala Date, President,
Shri Swami Samarth Pariwar.
Fantastic subject to learn. I never knew about these kind of things can happen and over and above , I myself can do , experience and feel. Probably if I am good healer , I want everybody to be healthy in this world. If I can do better , for any one, it will be great achievement through Silva Ultramind ESP System to me.
I thank the Trainer very much to give such great knowledge and training to me. I feel everybody who likes to be different , should do this type of training.
Sharad Badgujar,
Insurance and Investment Cunsultant.
I got the practical knowledge about going to the ALFA level slowly and steadily which I was unable to do just by reading the Silva Book.
The Trainer is very good and guided us very well with all aspects of Silva.
Vinod Baskaware,
DGM – Elex India Pvt. Ltd.
The experience was very good and the training by the Trainer was excellent.
Aruna Rao, Proprietor,
Rao Tutorials.
Feedback Power of Self Hypnosis 03.01.10
In depth and very lucid and Practical.
Dr.Leo Rebello
Doctor / Author
Very good experience. Very enlightening. Lot of knowledge gained, which can be used in day to day life to make our lives happy and cheerful.
Ms. Shubhangi Sukhtankar
Film/serial Producer
Herambh Creations.
The course is very precise and informative and interactive. It covers detail part of various functions of mind.
The teaching was very simple and effective. The group discussion was very effective and all the questions were answered satisfactorily.
Mr.Anil Sadaye
Service.
I have gained different knowledge and aspect of life. I feel that I can come out from my problems and make my life very happy and healthy.
Mr.Umesh Redkar
Share Broker
I understood the Power of positive affirmations.
Mr. Rajendra Kulkarni's instructions are enlightening.
I wish him grand success in future!!!!!!!
Mr. Mehetre V. M.
Author & Cartoonist.
Simple and easy to understand.
Dr. Shaivali Joshi
Paediatrician
I was able to connect. I felt the icy cold lightness after the last self hypnosis session. Your words were apt and crisp.
Siddharth Bissa
Business man/Call centre Employee
Partner/Agent
It's a total new subject for me and I got a nice experience in Self Hypnosis Exercise.
Mitesh Narwadkar.
Service, SIL Manager.
Very Good. It will help me in my life
Shrirang Gokhale.
MBPT, Labour Supervisor.
It was a fabulous experience. I will recommend this course to my near and dear friends.
Satheesh Nair.
Business, Proprietor.
It was a good interaction with Mr. Kulkarni and also willing to go for other courses with Mr. Kulkarni. I wish a bright future for Mr. Kulkarni.
Ashish Kulkarni.
Sr.System Engr.
Patni Computer Systems.
Test Data
Test Data
Our Workshops
• Customized Corporate Workshops.
Contact Us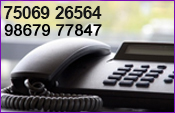 Virtual Skype Meeting
Add us in your skype contacts as :
Email :
rajendra@jeevanmaggic.com
phone No. :
+91 7506926564
Full Name :
Rajendra Kulkarni
Watch for mails/ call us for schedule.